Automotive locksmiths Vienna, VA – Locksmith Service Vienna VA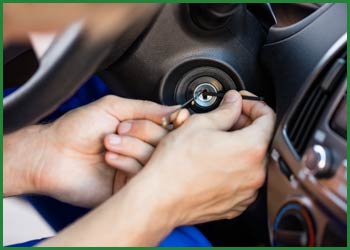 Your car lock stops working. Instantly, you turn to the internet for help or call in your car dealer for help. We don't blame you, that's what our instincts have hardwired us to do. But what if we tell you that there was a better option? Instead of attempting tips you learned off the internet that have no chance of working or paying a hefty sum to your dealer for the repair, you can call an automotive locksmith instead.
Locksmith Service Vienna VA is a renowned locksmith services company that has been dedicatedly serving the community with top-notch solutions across all spheres, including automotive locksmithing. Whether you need a new car key made or are in need of a lock fix, you can count on our team of automotive locksmiths in Vienna, VA area to provide the solutions at affordable costs.
Why do you need a car lock and key specialist?
You use locks and keys just about everywhere, in your home, in your office and also, in your car. Apart from the purpose, there's not much common between these systems. The locks you use in your home are drastically different than that employed in your vehicle, which means a locksmith cannot apply the same knowledge or techniques to everything. The niches are diverse, and thus, the expertise also needs to be diverse. That's why; you shouldn't just hire a locksmith, because when it comes to your car's locks and keys, you need an automotive locksmith. Find such specialized expertise at Locksmith Service Vienna VA!
OUR SERVICES:
Locked out of your car? We can help!
Did you lose your keys and with it lose the access to your car? If so, we can come to your rescue! We're available 24/7 in the Vienna, VA area and can speed up to your location on our mobile vans and redeem you from the mess.
We make all type of car keys:
You don't have to knock the doors of your car dealer to get keys made. Whether it's a complex transponder key or a simpler key to your trunk, our automotive locksmiths are aware of the nuances involved in the craft and can make you keys with precision.
Some of the other services Locksmith Service Vienna VA provides include:
Carrying out ignition repairs
Fixing car locks
Trunk unlocking
Car key fob replacement
Reprogramming transponder keys
Extracting broken keys from ignition lock
Retrieving keys locked in car
Need a reliable automotive locksmith in Vienna, VA? Then don't hesitate to call us at 703-646-9199!